Slack, the collaborative working tool, used by employees in thousands of industries all over the world to chat and share projects, has been overhauled in terms of its branding, starting with a new "simplified" logo with a smaller color palette that does away with the characterstic slanted hashtag symbol.
This is the first major rebrand that Slack had in its six year existence, which was done by the New York Pentagram partner, Michael Beirut, from its multi-colored hashtag logo to an entirely new generic shape.
The older Slack logo was clean, colorful, and made sense. Since the hashtag was one of the major element of its User experience (we used hashtags to label several discussion channels in the industry). The logo, I agree wasn't skewmorphic, but it also didn't follow along the footsteps of literally every other tech company with their flat aesthetics.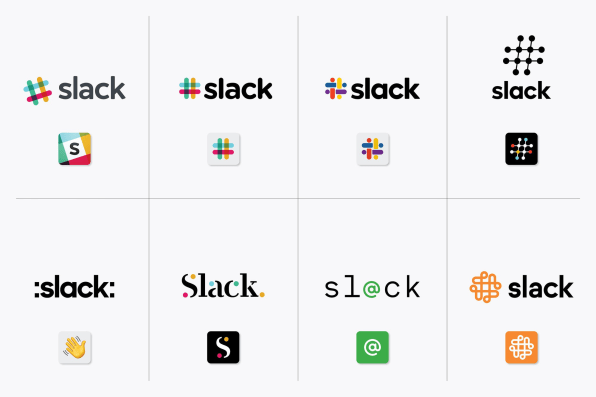 But apparently, as they said in their rebranding blog post, Slack wasn't satisfied. They wanted "simpler" colors and more "brand cohesion", or in my view, be like every other tech company that seems to constantly have the need to refresh their brands.
The rebrand, in my opinion, isn't great. The jaunty angle and the hashtag is gone. The colors might still be there but suddenly it's now almost impossible to pick out Slack's logo amongst the plethora of similar looking logos of different startups.
Pentagram had this to say for the rebrand – "After exploring a wide range of possibilities, the designers decided to retain the equity of the hashtag, or octothorpe, rebuilding it with two basic geometric shapes, a speech bubble and lozenge, that can be extracted and used as graphic elements.'"
Just because you say "otcothorpe" doesn't necessarily make it right. And while I can definitely understand the logic of working in a speech bubble in there, it definitely still doesn't resonate well along with the core functionality and the USP that Slack had.
Slack's older logo had a lot going for it. With the "S" in the logo itself, it made itself immediately recognizable, just like we can see how Netflix is instantly recognizable from just a "N" as its logo.
What Slack needed was a refinement on their existing, amazing identity. A focus on the good and bad points, and understanding what to keep and what to do away with could have fixed this. What Pentagram did instead was totally develop a new identity out of nowhere which had no correlation with the existing identity as well as nothing extraordinary in the same that screams "Slack" just like the earlier identity did. The Hashtag and the "S" got replaced with a generic looking "futuristic" geometric design that doesn't look like anything but a regretfully forgettable app icon.