Apple today
As an enterprise with a valuation exceeding a trillion dollars, Apple is currently one of the strongest stakeholders in the Tech industry. Being led by the "Supply Chain Guy", Tim Cook, Apple has had strong year-over-year growth exceeding everyone's expectations. At the death of Steve Jobs, the visionary who build Apple from its foundation, the valuation of the company hovered around $360 Billion. The speculations for the firm that rose post Steve Jobs, was that "Apple has lost its magic." But, the results, the stocks and the sales showed a completely different picture. Along the way, Cook has certainly altered the culture of how the company functions and has found a strong voice as a compelling leader.
Tim Cook – The supply chain guy turned CEO
Tim Cook, a son of a shipyard worker, after his education, has always worked in the field of Supply Chain, and he seemed to have a Midas' touch when it comes to supply chain. He worked at IBM for 12 years as director of North American Fulfilment, and amped up the supply chain for IBM in the whole North American region. He then also worked at Compaq before finally being poached by Steve Jobs in 1998 to be the Senior Vice President (SVP) of Global Operations.
What changed since Tim Cook took Reigns
Overhauling the Retail Environment
In 2014, Tim Cook decided to bring a change to the Apple's retail strategy. In 2001, when Apple introduced Apple Store, it completely changed the way how tech industry saw retail as. By 2013, it started to stagnate for Apple, and needed a revamp. Thus, came in Angela Ahrendts, the new SVP of Retail who joined in 2014 (until 2019). She previously was the CEO for Burberry, and thus, it was a huge departure from the norm for a tech company to have someone from Fashion sector lead a vertical as a whole. But this gamble actually worked wonders for Apple. What she did was instead of having the Apple Store as a channel to market, she envisioned them to be "Apple's Largest Product." Angela converted Apple stores to a flagship experience that felt the same as walking into the Apple Website. Add to that, the award celebrated "Today At Apple," launched in 2017 that offers interactive classes at stores worldwide. 16k learning sessions are held weekly in over 500 Apple stores globally – covering diverse areas including photo and sketch walks, music labs, kids hours and coding. That's how Apple store, turned to "Town Squares" for Apple.
Move towards devices that Jobs shunned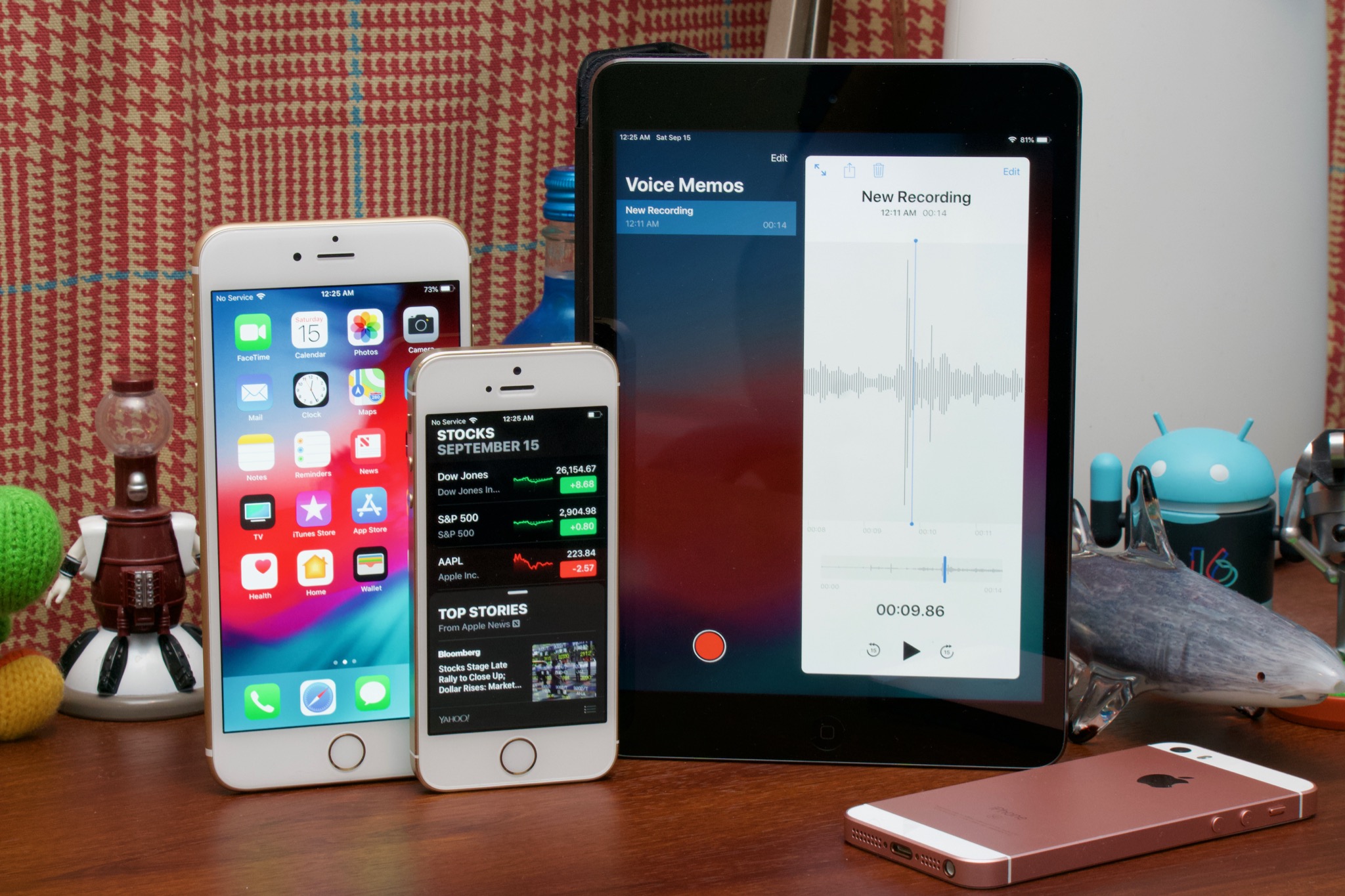 Steve Jobs always hated phones having bigger screens, and thus, never let iPhone get bigger. This led to the iPhone share starting to be eaten by Samsung by its phablets flooding the market, and thus, Tim decided to break the shackles of what Jobs wanted, and released the iPhone 6 and 6 Plus, which turned out to the best gamble for him yet. Considering the iPhone 6 and 6 Plus are, till date the most sold smartphone globally. In a similar manner, Jobs hated smaller tablets, shunning them off to the side as a "weaker app experience." Tim again took his stance, and released the iPad Mini, which again was a highly successful gambit.
The Apple Watch
As the first new category of devices for Apple, after the iPhone and iPad, Tim Cook had a lot of pressure, but he launched the Apple Watch with grace, and the whole launch event reminded of how Jobs unveiled the iPhone. And that was a sign, that by now, Cook has it all in his reigns, and is ready to impact the market. Its Tim's Apple now.
Apple's Biggest Product
This might be just me, but in my opinion, the biggest product that Apple has in its portfolio, is intangible, yet far more valuable than a flagship smartphone. The best product Apple has–and the single biggest reason that consumers choose an Apple device over competing devices–is privacy. Apple's hardware, software, culture–and the company's philosophy–are now steeped in user privacy protections that the other tech giants like Google or Facebook could only dream of embracing. And this stance towards privacy that Apple has, is rapidly increasing under Tim Cook's leadership.
2019 and Apple
The iPhone has been Apple's biggest product for more than a decade now, and Apple has leveraged it well enough to become the a trillion-dollar company. But things are now starting to change. Services currently are the fastest growing segment of Apple's many verticals, and Apple is working to grow this exponentially in the future. Many services are subscription based; thus they don't depend on people having to upgrade a device or making an impulse purchase, but rather they simply bring in money every month. Tim Cook knows that the hardware market is getting tougher, as smartphones become a commodity and price pressure makes it difficult for the company to maintain the current prices and margins of their flagship devices (Which even after the sky high prices, remain lower than their profit margins in the Jobs era). In early 2017, Tim Cook said that they would double their services revenue by the end of 2020, and the company is on target to do so.
When it comes to Hardware even, 2019 has been a highly impactful year for Apple as a whole. For the first time in years, it felt like, Apple actually heard their consumers and did what they wanted. The new 10.2" iPad launched at the same price of $249 but with a better screen and more features. The iPhone 11, for the first time was thicker than its predecessor, which basically gave it the best battery life amongst any flagship in the market, and at an even cheaper cost, at $649. The MacBook Pro 16" went back to the scissor switches in their keyboard, and improved upon the thermals and performance, while keeping the price point even cheaper than previous generations. The new modular Mac Pro focused squarely on the enterprise market and made the product much more value for money than its counterparts from the other retailers.
The expected Future
Hardware as a service – APPLE+
Let's list out the services Apple currently provides –
• iCloud storage: for most people, this is $1 or $3 a month, but can reach $10 a month for 1 TB of storage.
• Apple Music: $10 a month, though it's only $100 if you re-up for a full year. Students pay $5 a month. A family plan is $15 a month.
• Apple News+: $10 a month; no annual subscription rate yet.
• Apple Arcade: $5 a month
• Apple TV+: $5 a month
• AppleCare+: $10 a month
This in total can amount to around $350 a year. If Apple were to add the (yearly) cost of an iPhone (which would be around $300) into a subscription bundle—on the upgrade program, so users would get a new phone each year—they could sell a single subscription to hardware and services. This is a powerful idea; individual subscriptions add up and seem like they cost more than one monthly payment for a bundle, and Apple could lock in consumers with this sort of plan. Once people take out subscriptions, they often don't change them. It's not that they're hard to change or cancel, but people get used to them. So, paying AROUND $90-100 every month, a consumer can get the phone as well as all the subscriptions at once. This would provide a potent revenue stream. (For each million users, that would come to $1billion.) You can't deny that this is a very enticing idea, and it's easy to imagine that Apple will head down this route in the future.